Why Live with Pain and Numbness in Your Feet?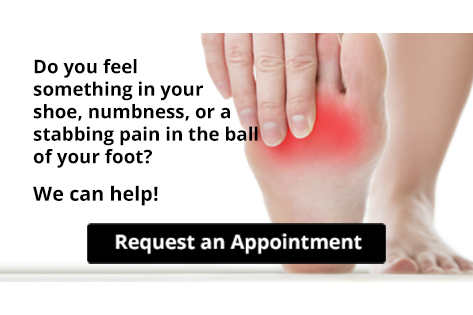 Suffering from this type of pain? You may have the foot condition known as Morton's neuroma. Morton's neuroma may develop as a result of ill-fitting footwear and existing foot deformities. We can help.
The information provided in this article is not meant to be medical advice and is for educational purposes only. If you would like to learn more about topics related to podiatry, feel free to contact Family Foot & Ankle Centers by clicking here or calling 972-597-4132 to reach our Waxahachie office, 903-872-9910 to reach our Corsicana office, or  972-875-3668 to reach our Ennis office.