Waxahachie, TX Podiatrist Office
Your Waxahachie Foot Specialists Have Helped Over 50,000 Happy Patients Find Relief From Foot Pain at Family Foot & Ankle Centers
Waxahachie Podiatrist Office
600 Ferris Ave, Suite A
Waxahachie, TX 75165
Phone: 972-597-4132
Office Hours:
Thursday: 9:00 am – 5:00 pm
Our Waxahachie podiatrist location is easily visible from Ferris Ave. Look for the large building with Texas Pain Physicians on top.
In our Waxahachie podiatrist office, we have in house digital x-ray for our patients. This is convenient, fast and affordable, and is the most advanced state of the art technology available.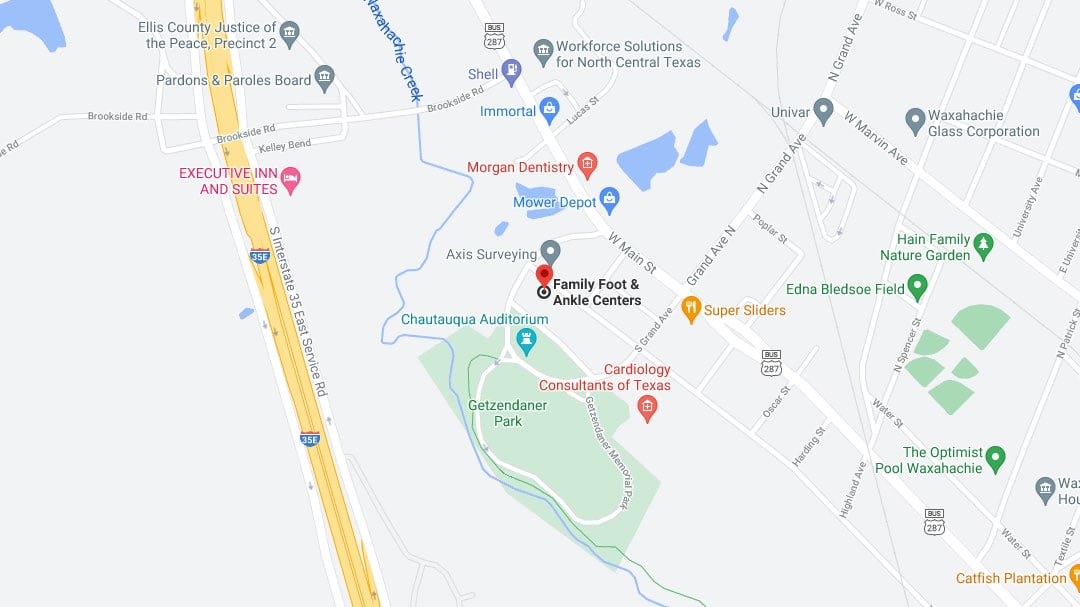 Insurances Accepted
At our Waxahachie podiatrist location, we participate in almost all insurance plans and most insurance plans require no referral so you can feel free to make your own appointment. We accept Medicare assignment as payment in full.  In most cases, you will be responsible for a co-pay, co-insurance or deductible the same as all doctor visits. Call the office at (972) 597- 4132 for any questions or feel free to fill out the contact form.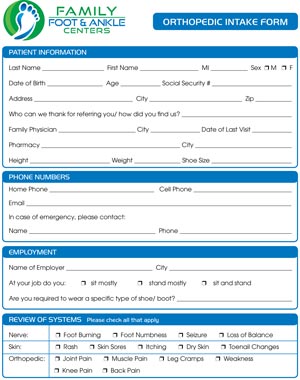 What To Expect As A New Patient
We welcome new patients to the Family Foot & Ankle Centers Waxahachie location. During the first visit, we will take the time to listen and give you time to get to know your foot doctor. Please feel free to read through this page where you will find a map and directions to our office, practice hours, payment policies and more. You can even save some time by printing out and completing the patient forms in advance of your appointment.
Your Waxahachie podiatrist is extensively trained to offer your family state-of-the-art podiatry care with the latest technology and training coupled with good old-fashioned common sense and compassion. Family Foot & Ankle Centers Waxahachie location includes on-site digital X-ray, Extracorporeal Pulse Activation Technology (EPAT), sometimes referred to as ESWT or Shockwave Therapy, and electronic medical records.
If you have any general questions or comments for us at Family Foot & Ankle Centers, please feel free to use our contact form below. If you would like to schedule an appointment with your favorite Waxahachie foot specialists, then please click here to use our appointment request form. We look forward to meeting you!
*Please do not submit any Protected Health Information (PHI). This is not a secure or encrypted means of communicating with our Waxahachie podiatrist office.
As the premier podiatrist office in Waxahachie, TX, our foot specialists and team at Family Foot & Ankle Centers also provide 5-star podiatry care to patients from Midloathian, Red Oak, Cedar Hill, Ennis & Corsicana, TX, and surrounding areas.